Fisherman survives overboard ordeal with personal locator beacon lighting the way for the coastguard rescue
Even when you do everything right, it can still all go wrong when you are miles from shore with only a floating vessel between you and the deep blue sea.
As one of the crew of the fishing vessel Sidney Rose found out earlier today (3 September), when he fell overboard and called for the help of Her Majesty's Coastguard.
Crucially, he had a lifejacket on as well as a Personal Locator Beacon (PLB) attached to it; and the two key bits of safety equipment saved his life.
The fisherman spent more than an hour in the water but, thanks to his preparedness, was rescued safe and well, although he was very cold.
His story serves as a stark reminder of the importance of a lifejacket and PLB when out at sea.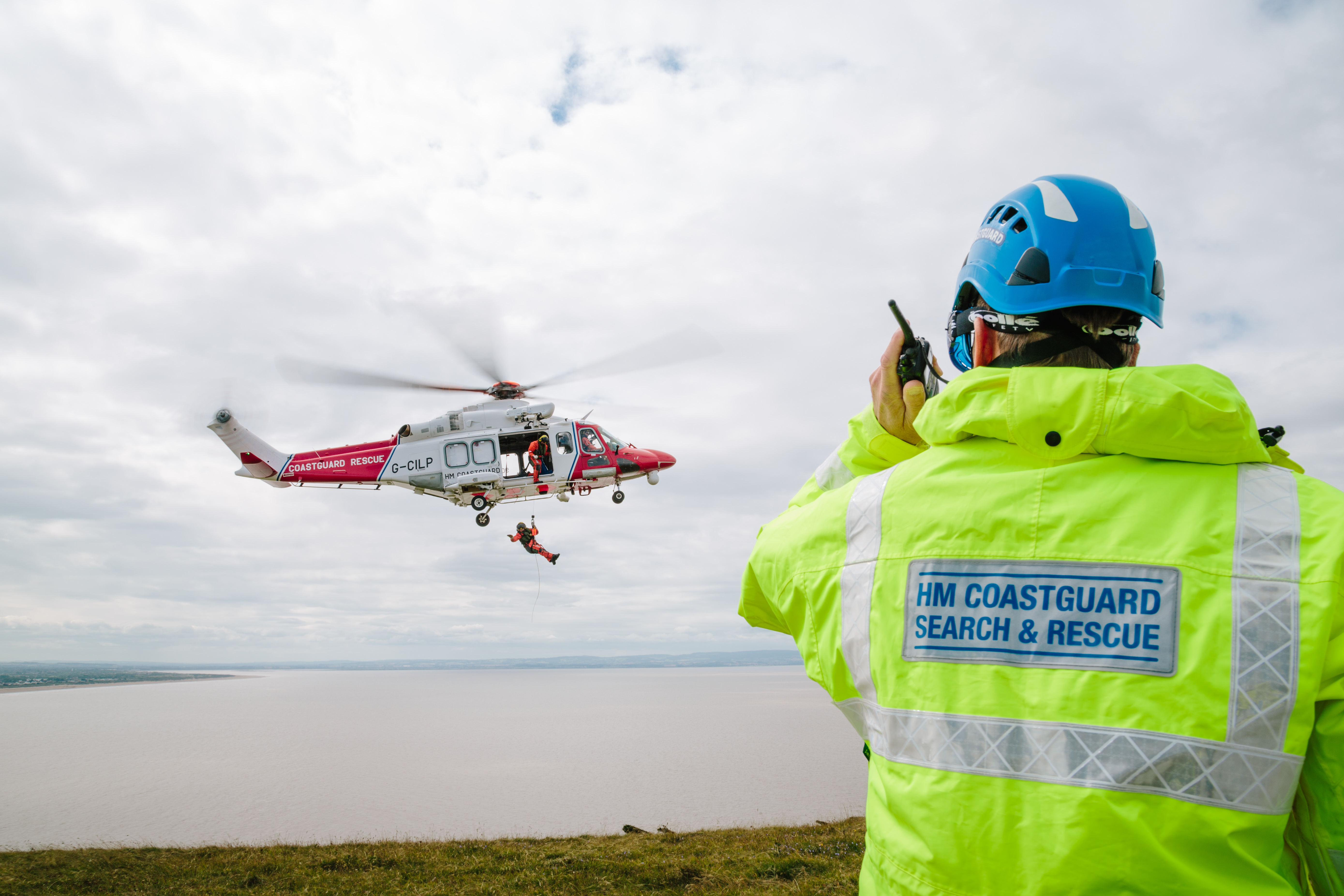 The search and rescue helicopter from Newquay located the man overboard in just two minutes

Photo: Glynnphotographic
Matt Rogers, Team Leader at MRCC Falmouth, said: "He was unlucky to end up in the water at all, but he survived because he did everything right.
"He had a Personal Locator Beacon and a lifejacket and they were the key things that kept him safe until we were able to get to him.
"Our helicopter found him within about two minutes of arrival and we were quickly able to recover him. He was in the water for more than an hour so was understandably cold.
"But he was prepared and that kept him alive – we have a happy ending to what could so easily have turned into a tragedy.
"It is a perfect example of how important a lifejacket and PLB can be – the sea is a lonely and dangerous place if you aren't prepared."
At 10.50am, HM Coastguard were alerted to the activation of a PLB approximately seven nautical miles off the coast of Bolt Tail, Devon. Plymouth and Salcombe RNLI lifeboats were launched, alongside Hope Cove Independent lifeboat and the search and rescue helicopter from Newquay to investigate and locate the source of the alert.
A Mayday call was then received from the fishing vessel the Sidney Rose, with captain Gordon reporting that one of his crew was missing. He had awoken from his bunk to find the crewman missing, as well as a lifejacket with a PLB attached. The two events were immediately linked and confirmed to search teams that they were looking for a man overboard.
The Newquay helicopter crew located the fisherman within two minutes of arriving on scene to search – with the PLB all but lighting the way – with the Hope Cove lifeboat then arriving to pull a very grateful fisherman to safety.
But more than an hour in the water took its toll and the very cold man was winched to the helicopter for onward transport to Derriford Hospital to check him over.
* Remember that it is important to register your Personal Locator Beacon, as it helps us to find you. You can register a beacon
here
One of HM Coastguard's search and rescue helicopters in action